Dr. Phillips Dentistry
Restore the Function of Your Damaged or Missing Teeth in Orlando.
A damaged or decayed tooth impacts the functionality of your mouth and oral health.
It can also cause cosmetic imperfections, sensitivity, and significant pain.
Dental Crowns
A dental crown may be the ideal solution to restore both the function and aesthetics of your tooth. A crown restores the integrity of a tooth while preserving as much of the natural structure as possible. A dental crown often prevents tooth extraction. It can also strengthen the tooth after a root canal treatment or with a dental implant to fill the gap left from a missing tooth.
Dental Bridge
A missing tooth is a serious concern, as teeth work together to keep your mouth healthy. A lost tooth may cause the surrounding teeth to tilt or drift, bone loss, bite changes, and pain or damage from the stress on your teeth and jaw joints.
A dental bridge fills the gap left from the loss of one or more adjacent teeth. The bridge uses the surrounding teeth as support and mirrors your original tooth size and shape. It restores your smile to its natural state, enabling you to eat, smile, and speak comfortably.

We Want Your Whole Family to Have a Healthy Smile!
Contact Us Today for Appointment
What Is A Dental Crown?
Dental crowns, or caps, rebuild teeth with a cover of material that mimics your teeth's natural surface.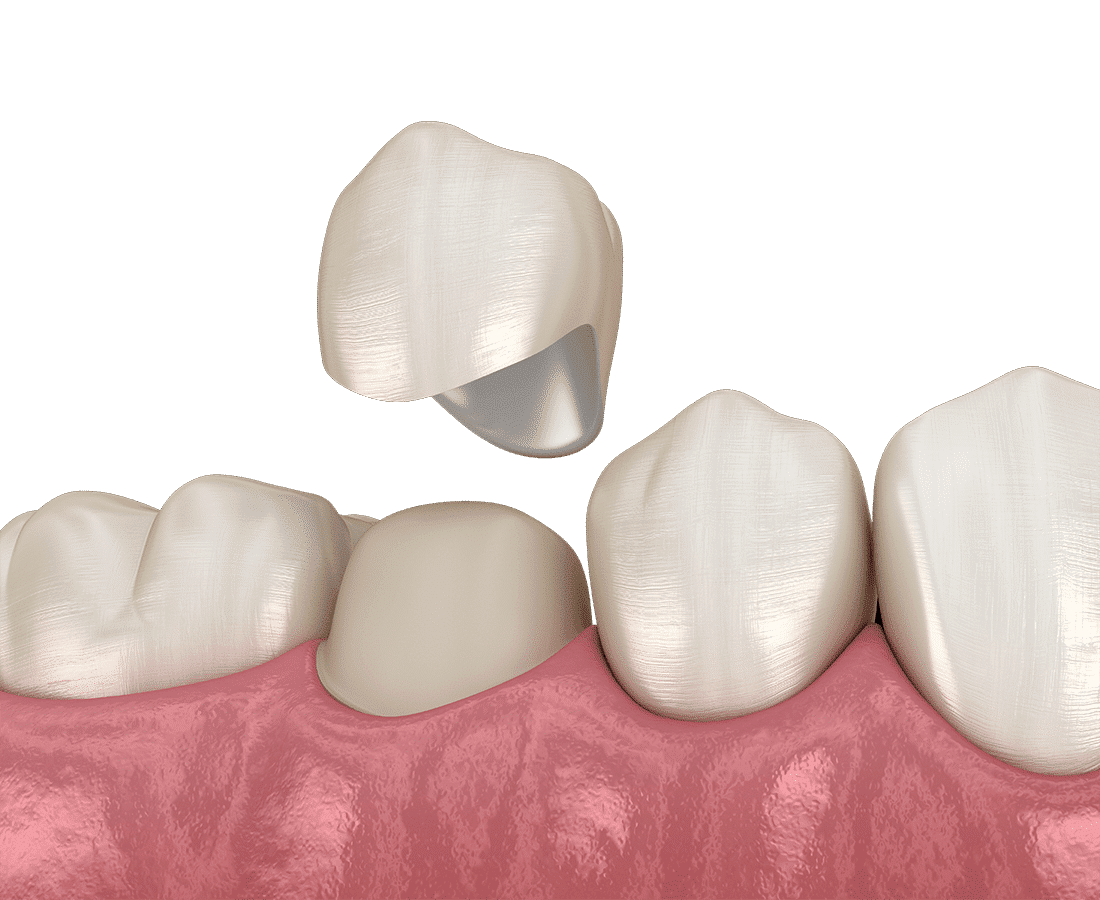 Most capped teeth are secure, comfortable, and indistinguishable from your natural teeth. Crowns can repair a single tooth, many teeth (including the entire mouth), or be used in combination with dental implants.
Dental crowns may be your perfect solution to repair a damaged tooth and prevent tooth loss. A dental crown's durability makes for an excellent long-term option, lasting for up to 15 years with proper care.

We Want Your Whole Family to Have a Healthy Smile!
Contact Us Today for Appointment
What Is A Dental Bridge?
A dental bridge replaces a missing tooth when your natural teeth surround the gap on both sides.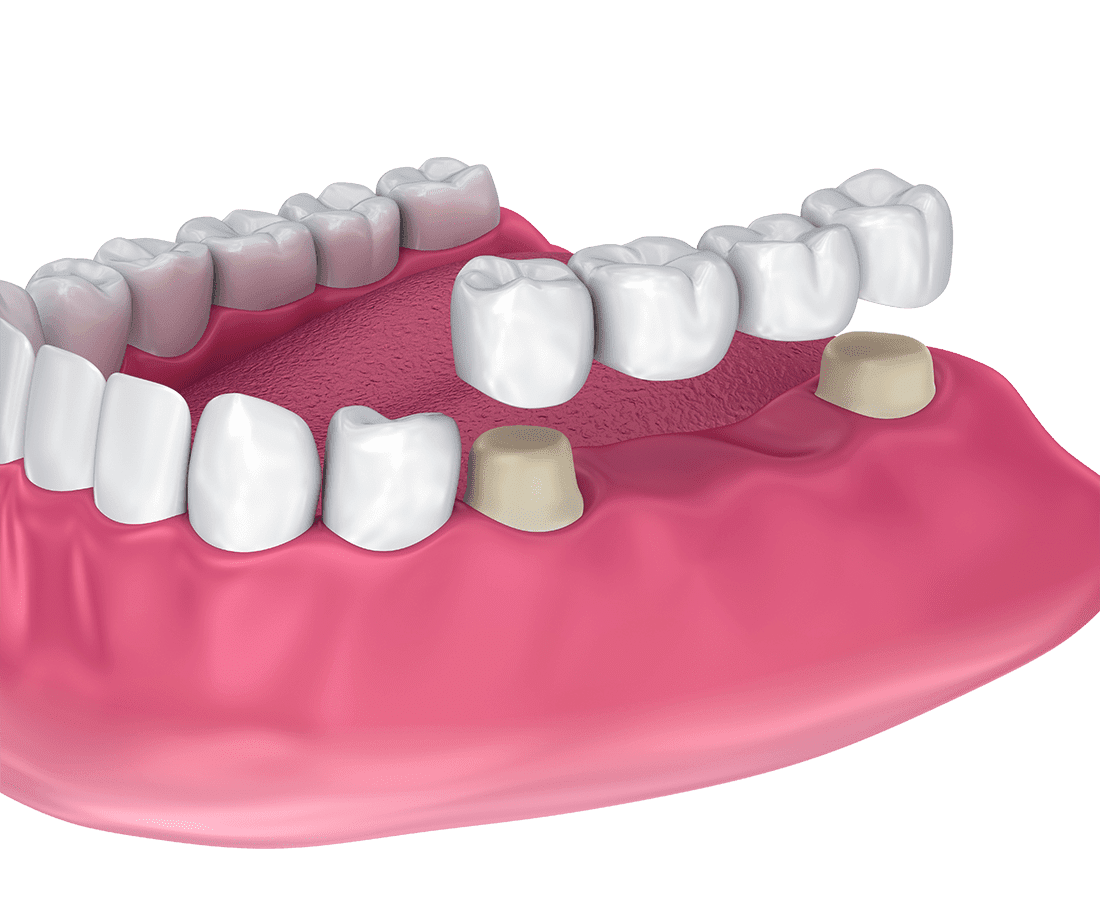 The bridge consists of one or more artificial teeth, also known as pontic teeth, held in place by the two surrounding, or abutment, natural teeth. Dental bridges consist of ceramic or porcelain fused to metal and are strong enough to replace molars.
A dental bridge can last up to 15 years with proper care. Dental bridges are reliable and function like your natural teeth.
A dental crown or bridge may be your ideal solution
to replace missing teeth. We would be happy to chat with you about your options.

We Want Your Whole Family to Have a Healthy Smile!
Contact Us Today for Appointment
Flexible Payment Options For High-Quality Dental Care in Orlando
For your convenience, Dr. Phillips Dentistry accepts:
We do NOT accept HMO or Medicaid plans.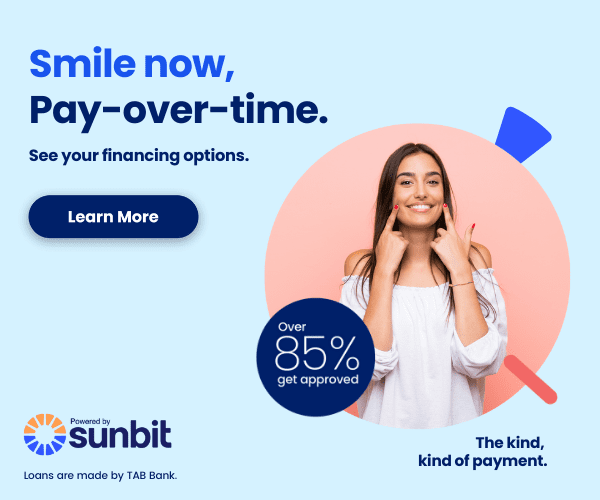 No Insurance? We Have You Covered.
See how simple and affordable better oral health can be!
Adult plans start as low as
Dr. Phillips Dentistry can meet a wide range of dental needs from family dentistry, cosmetic dentistry, implants, Invisalign®, orthodontic services, oral surgery, and endodontic services. Patient comfort and care are our top priority, and we go to great lengths to provide a pleasant environment for you.
We accept a wide range of PPO dental insurance plans, cash, check and all major credit cards. We also offer a low-cost in-house discount plan to save you money on your dental care!
Our office is located is located on Sand Lake Road in the Plaza Venezia shopping center, above the Corona Cigar Company.
Dr. Phillips Dentistry serves Dr. Phillips, Orlando, Bay Hill, Belle Isle, Windermere, Isleworth, Bay Lake, Golden Oak, Lake Buena Vista, Kissimmee, Hunters Creek, Metro West And More!
Dr. Phillips Dentistry
7800 W. Sand Lake Rd, Suite 220
Orlando, FL 32819
Same-Day Appointments
Have a dental concern or emergency? We'll be happy to see you the same day.
Se Habla Español
Hours of Operation
Monday: 8am–5pm
Tuesday: 8am–5pm
Wednesday: 8am–5pm
Thursday: 8am–5pm
Friday: Closed
Saturday: Closed
Sunday: Closed