Gum disease is the leading cause of bone loss in the mouth, but ill-fitting dentures and facial trauma are also to blame.
Bone graft surgery is a great way to replace or augment the lost bone, as well as encourage natural growth.
You may need a bone graft to create a stable base for dental implants, stop the progression of gum disease, or make your smile more visually pleasing.
You shouldn't have any pain as the graft heals, and you'll be ready for your dental implants once fully healed.
A bone graft is potentially the first step to enjoying your new replacement tooth.
Our dentists can discuss what options you have in more detail and recommend the best solution.

We Want Your Whole Family to Have a Healthy Smile!
Contact Us Today for Appointment
To learn if bone grafting and dental implants
are right for your smile, call us today for a consultation.
Benefits of Bone Grafts
The team at Dr. Phillips Dentistry is eager to care for your smile!

We Want Your Whole Family to Have a Healthy Smile!
Contact Us Today for Appointment
Flexible Payment Options For High-Quality Dental Care in Orlando
For your convenience, Dr. Phillips Dentistry accepts:
We do NOT accept HMO or Medicaid plans.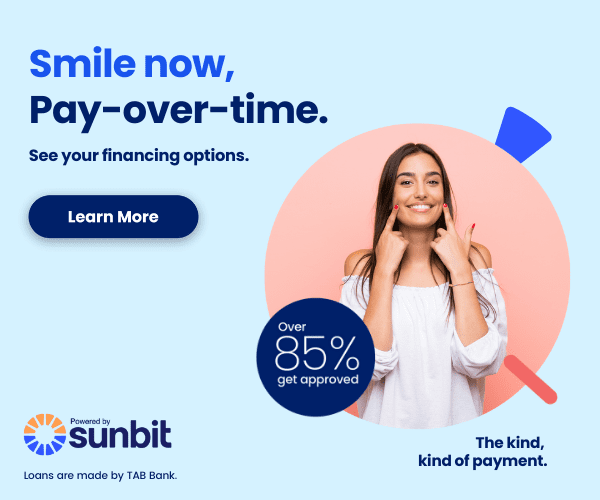 No Insurance? We Have You Covered.
See how simple and affordable better oral health can be!
Adult plans start as low as
Dr. Phillips Dentistry can meet a wide range of dental needs from family dentistry, cosmetic dentistry, implants, Invisalign®, orthodontic services, oral surgery, and endodontic services. Patient comfort and care are our top priority, and we go to great lengths to provide a pleasant environment for you.
We accept a wide range of PPO dental insurance plans, cash, check and all major credit cards. We also offer a low-cost in-house discount plan to save you money on your dental care!
Our office is located is located on Sand Lake Road in the Plaza Venezia shopping center, above the Corona Cigar Company.
Dr. Phillips Dentistry serves Dr. Phillips, Orlando, Bay Hill, Belle Isle, Windermere, Isleworth, Bay Lake, Golden Oak, Lake Buena Vista, Kissimmee, Hunters Creek, Metro West And More!
Dr. Phillips Dentistry
7800 W. Sand Lake Rd, Suite 220
Orlando, FL 32819
Same-Day Appointments
Have a dental concern or emergency? We'll be happy to see you the same day.
Se Habla Español
Hours of Operation
Monday: 8am–5pm
Tuesday: 8am–5pm
Wednesday: 8am–5pm
Thursday: 8am–5pm
Friday: Closed
Saturday: Closed
Sunday: Closed